His Way, Our Way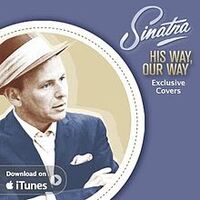 Release date(s)
July 7, 2009
Record Label
A&M/Octone
Warner Bros.
Virgin
Mom + Pop
Blue Note
Wind-Up
RCA
Epic
Vanguard
+1
Lucky Ear
Myspace
DGC
Chop Shop
His Way, Our Way is a 2009 tribute album of Frank Sinatra's work. This album was avaliable only on iTunes.
The tracks of this album were covers of Sinatra songs by several contemporary artists.
The album takes its name from one of Sinatra's hits, "My Way." "My Way" was written as an homage to Sinatra and the song defined him and his career.
Track listing
Edit
Ad blocker interference detected!
Wikia is a free-to-use site that makes money from advertising. We have a modified experience for viewers using ad blockers

Wikia is not accessible if you've made further modifications. Remove the custom ad blocker rule(s) and the page will load as expected.