My Way: The Best Of Frank Sinatra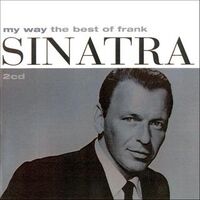 Release date(s)
November 27, 2000
Recorded
December 20, 1960 - October 30, 1986
Product code
9362-46712-2
My Way: The Best Of Frank Sinatra is a compilation album released by Reprise Records featuring his hits for the company.
Track Listing
Edit
Concept & Air Direction: Tony McGuinness Project Direction: Olivier Goulon US Project Coordinator: Lori Shelton Design: Ryan Art Digital Mastering: Keith Blake Linear Notes: Stan Cornyn
Ad blocker interference detected!
Wikia is a free-to-use site that makes money from advertising. We have a modified experience for viewers using ad blockers

Wikia is not accessible if you've made further modifications. Remove the custom ad blocker rule(s) and the page will load as expected.