Romance: Songs from the Heart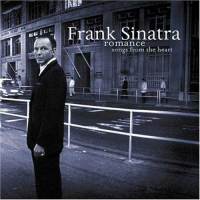 Release date(s)
January 2007
Recorded
November 5, 1953 - March 22, 1961
For the 2004 compilation set, see Romance.
Romance: Songs from the Heart is a 2007 compilation album of Frank Sinatra that contains 21 love songs he performed under Capitol Records. One of the tracks is a previously unreleased outtake of "Nice 'n' Easy."
Track listing
Edit
Ad blocker interference detected!
Wikia is a free-to-use site that makes money from advertising. We have a modified experience for viewers using ad blockers

Wikia is not accessible if you've made further modifications. Remove the custom ad blocker rule(s) and the page will load as expected.